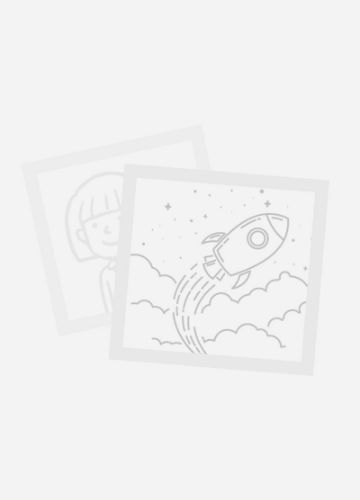 Celebration of Worship
for November 22, 2020
This it the Order of Worship for this coming Sundays' worship service. Please join us on either Facebook or online on this website
Celebration of Worship
PRELUDE Reflection on "We Gather Together" A. Fedak
David Stasney, Organ
GATHERING SENTENCES Worship Leader: Barbara Niepert
Unison Reading: Make a joyful noise to the LORD, all the earth. Worship the LORD with gladness; come into his presence with singing. Know that the LORD is God. It is he that made us, and we are his; we are his people, and the sheep of his pasture. Enter his gates with thanksgiving, and his courts with praise. Give thanks to him, bless his name. For the LORD is good; his steadfast love endures forever, and his faithfulness to all generations.
One: On your feet now—applaud God! Bring a gift of laughter, sing yourselves into his presence.
MANY: Know this: God is God, and God, God.
One: He made us; we didn't make him. We're his people, his well-tended sheep.
MANY: Enter with the password: "Thank you!" Make yourselves at home, talking praise. Thank him, Worship him.
All: For God is sheer beauty, all-generous in love, loyal always and ever.
PRAYER OF ADORATION:
HYMN "Lead On, O King Eternal"
Lead on, O King eternal, The day of march has come;
Henceforth in fields of conquest Thy tents shall be our home:
Through days of preparation Thy grace has made us strong,
And now, O King eternal, We lift our battle song.
Lead on, O King eternal, Till sin's fierce war shall cease,
And holiness shall whisper The sweet amen of peace;
For not with swords' loud clashing, Nor roll of stirring drums;
With deeds of love and mercy The heavenly kingdom comes.
Lead on, O King eternal: We follow, not with fears;
For gladness breaks like morning Where'er Thy face appears;
Thy cross is lifted o'oer us; We journey in its light:
The crown awaits the conquest; Lead on, O God of might.
AFFIRMATION OF FAITH: (grounded in an excerpt from the Heidelberg Catechism-1563)
In life and in death we belong to God. Through the grace of our Lord Jesus Christ, the love of God, and the communion of the Holy Spirit, we trust in the one triune God, the Holy One of Israel, whom alone we worship and serve.
We trust in God, whom Jesus called Abba Father. In sovereign love God created the world good and makes everyone equally in God's image, male and female, of every race and people, to live as one community. But we rebel against God; we hide from our Creator. Ignoring God's commandments, we violate the image of God in others and ourselves, accept lies as truth, exploit neighbor and nature, and threaten death to the planet entrusted to our care. We deserve God's condemnation. Yet God acts with justice and mercy to redeem creation. In everlasting love, the God of Abraham and Sarah chose a covenant people to bless all families of the earth. Hearing their cry, God delivered the children of Israel from the house of bondage. Loving us still, God makes us heirs with Christ of the covenant. Like a mother who will not forsake her nursing child, like a father who runs to welcome the prodigal home, God is faithful still. With believers in every time and place, we rejoice that nothing in life or in death can separate us from the love of God in Christ Jesus our Lord. Glory to the Father, and to the Son, and to the Holy Spirit. Amen. (A moment for silent reflection)
Old Testament Reading: Ezekiel 34:11-16, 20-24
New Testament Reading: Ephesians 1:15-23
I have heard of your faith in the Lord Jesus and your love towards all the saints, and for this reason I do not cease to give thanks for you as I remember you in my prayers. I pray that the God of our Lord Jesus Christ, the Father of glory, may give you a spirit of wisdom and revelation
as you come to know him, so that, with the eyes of your heart enlightened, you may know what is the hope to which he has called you, what are the riches of his glorious inheritance among the saints, and what is the immeasurable greatness of his power for us who believe, according to the working of his great power. God put this power to work in Christ when he raised him from the dead and seated him at his right hand in the heavenly places, far above all rule and authority and power and dominion, and above every name that is named, not only in this age but also in the age to come. And he has put all things under his feet and has made him the head over all things for the church, which is his body, the fullness of him who fills all in all.
Gospel Reading: Matthew 25:31-46
SERMON: "Above Every Name…"
The Reverend Michael R. Mansperger
PRAYERS OF THE PEOPLE: "Chickie" Johnson, Dona Whitehouse, Tom Miner, Jim Diefenderfer. Marilyn Brown, Norma Lewis whose husband Max Lewis passed away, Ronnie Crain, June Wright; Gail Heins, Doug and Muriel Maxwell in Toronto, Binnie Trimble, Laurie Wiesemann, Mildred Conley, Ron and Linda Page, the Hummel's daughter Cynthia and the Pratt's daughter Leslie, Marilyn Gabriel, David King, Dorothy Kirkpatrick, Curt and Nancy Hood, Carol and Harold Paul. Nancy Thompson at the death of her husband Mike. Our nation. The Laurel Civic Association in Nokomis.
OFFERTORY "A Simple Prayer" Linda Lamb
Ring a New Song Chime Choir
OFFERING OF OUR LIVES No-Touch Offering Plates are available as you leave
BENEDICTION
POSTLUDE "All Creatures of Our God and King" Vaughn Williams
ANNOUNCEMENTS
Happy Birthday in November to Dr. Curtis Hood 2nd, Betty Angotti 13th, Howard Werstiuk 13th, Paul Gerhardt 17th, Marian Wissenberg 22nd.
If you would like a friend to see and hear this worship service simply go to: www.presbyteriancc.org click on website and follow the link to Worship Services, where you and others can follow online the previous services. To worship virtually with us on Sunday morning go to Facebook and search Presbyterian Church of The Covenant, Sarasota and share worship there.
Flowers this morning are given by Frank Rich and Carla Chase. Thanks be to God.
Hanging of the Green will be held on Saturday, November 28 at 9:30 A.M. Please sign up to decorate at the bulletin board, your help will make a difference.
=============================================================================
My/Our financial pledge to Covenant for 2021.
Name:_______________________________________________
Weekly:_____________________
Monthly:_____________________ General Fund:__________________
Annual:______________________ Designated:____________________