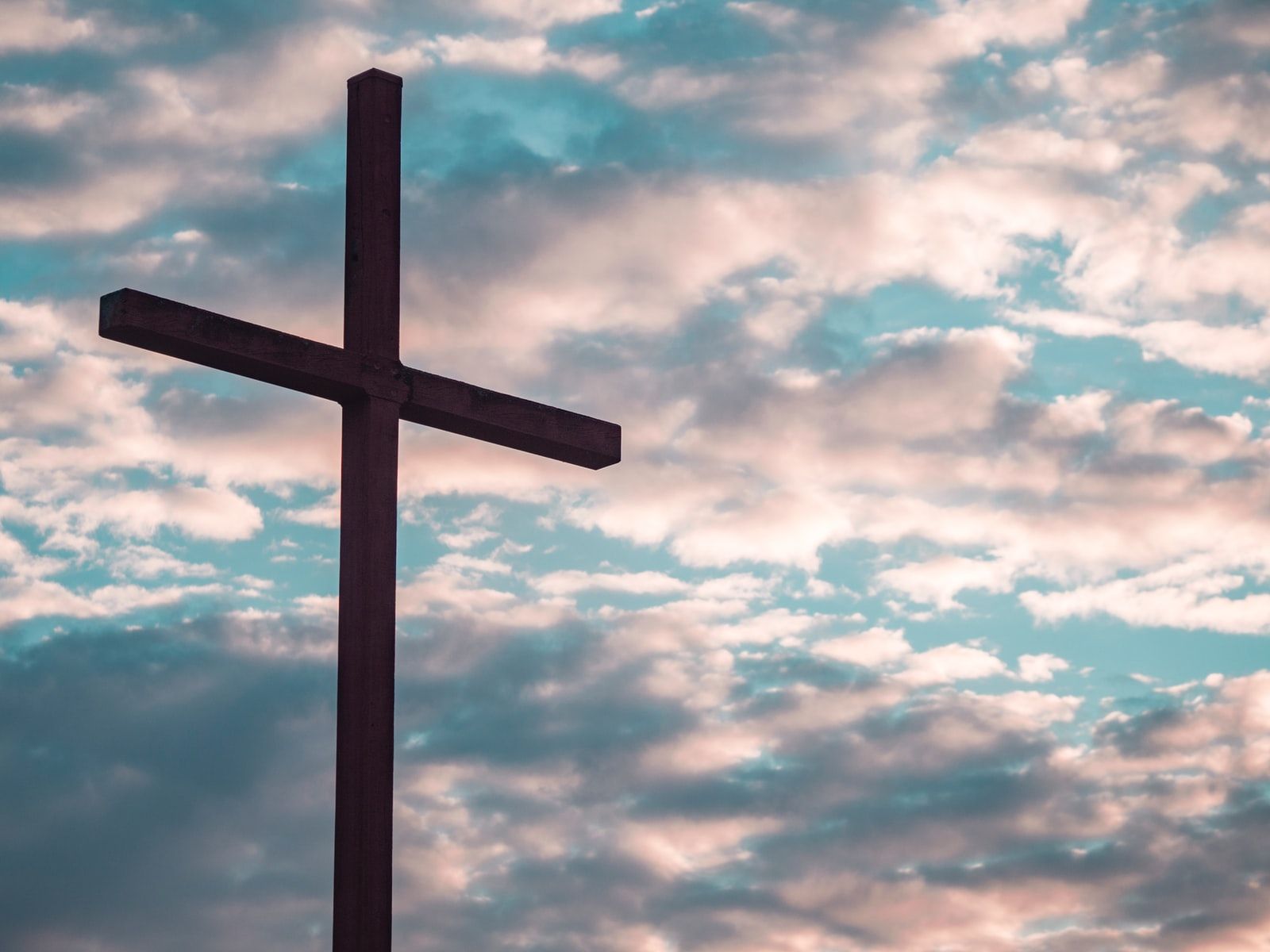 Celebration of Worship
Second Sunday after Easter April 11, 2021
PRAYER FOR THE DAY: Living God for whom no door is closed, no heart is locked, draw us beyond our doubts, till we see your Christ and touch his wounds where they bleed in others. This we ask through Christ our Savior, who lives and reigns with you and the Holy Spirit, one God, now and forever. Amen.
WELCOME:
PRELUDE "Alleluia, Alleluia, Give Thanks" D. Fisiel
GATHERING SENTENCES Worship Leader: Judith Kraut
One: How very good and pleasant it is when kindred live together in unity!
MANY: It is like the precious oil on the head, running down upon the beard, on the beard of Aaron, running down over the collar of his robes.
All: It is like the dew of Hermon, which falls on the mountains of Zion. For there the LORD ordained his blessing, life forevermore. Psalm 133:1-3
PRAYER OF ADORATION:
HYMN: Christ Is Risen! Shout Hosanna!
Christ is risen! Shout Hosanna! Celebrate this day of days!
Christ is risen! Hush in wonder: All creation is amazed.
In the desert all surrounding, See, a spreading tree has grown.
Healing leaves of grace abounding Bring a taste of love unknown.
Christ is risen! Raise your spirits From the caverns of despair.
Walk with gladness in the morning. See what love can do and dare.
Drink the wine of resurrection, Not a servant but a friend.
Jesus is our strong companion. Joy and peace shall never end.
Christ is risen! Earth and heaven Nevermore shall be the same.
Break the bread of new creation Where the world is still in pain.
Tell its grim, demonic chorus: "Christ is risen! Get you gone!"
God the First and Last is with us. Sing Hosanna, everyone!
PRAYER OF CONFESSION: God of all humanity, while you are no respecter of persons, we confess that we flock together like birds of a feather. We are suspicious of those who do not look or sound like we think we look and sound, for we see ourselves as pure, when you know that we are not. Open our hearts, our church and our homes to the spirit of the Resurrected One, so that we may reflect his presence in all that we are and do.
Help your church to be vulnerable to others as Jesus emptied himself, taking the form of a servant and now is above every name in heaven and earth. Place in your church that burning desire to share Christ's compassion, love and truth with the world. Amen.
ASSURANCE OF PARDON:
THE WORD
First Reading: Acts 4:32-35 Judith Kraut
Now the whole group of those who believed were of one heart and soul, and no one claimed private ownership of any possessions, but everything they owned was held in common. With great power the apostles gave their testimony to the resurrection of the Lord Jesus, and great grace was upon them all. There was not a needy person among them, for as many as owned lands or houses sold them and brought the proceeds of what was sold. They laid it at the apostles' feet, and it was distributed to each as any had need.
SPECIAL MUSIC "He Touched Me" W. Gaither
Ken Angotti, Harmonica / Dr. Danny Zirpoli, Piano
Second Reading: 1 John 1:1-2:2 Reverend Michael Mansperger
Gospel Reading: John 20:19-31 Reverend Miguel Estrada
When it was evening on that day, the first day of the week, and the doors of the house where the disciples had met were locked for fear of the Jews, Jesus came and stood among them and said, 'Peace be with you.' After he said this, he showed them his hands and his side. Then the disciples rejoiced
when they saw the Lord. Jesus said to them again, 'Peace be with you. As the Father has sent me, so I send you.' When he had said this, he breathed on them and said to them, 'Receive the Holy Spirit. If you forgive the sins of any, they are forgiven them; if you retain the sins of any, they are retained.'
But Thomas (who was called the Twin*), one of the twelve, was not with them when Jesus came. So the other disciples told him, 'We have seen the Lord.' But he said to them, 'Unless I see the mark of the nails in his hands, and put my finger in the mark of the nails and my hand in his side, I will not believe.'
A week later his disciples were again in the house, and Thomas was with them. Although the doors were shut, Jesus came and stood among them and said, 'Peace be with you.' Then he said to Thomas, 'Put your finger here and see my hands. Reach out your hand and put it in my side. Do not doubt but believe.' Thomas answered him, 'My Lord and my God!' Jesus said to him, 'Have you believed because you have seen me? Blessed are those who have not seen and yet have come to believe.'
Now Jesus did many other signs in the presence of his disciples, which are not written in this book. But these were written so that you may come to believe that Jesus is the Messiah, the Son of God, and that through believing you may have life in his name.
SERMON: "We Have Seen the Lord"
The Reverend Miguel Estrada
PRAYERS OF THE PEOPLE:
Eleanor Griffith, June Buck, Norma Lewis, Janet Squier, Linda Page and her brother in law Hal , A.J. Krueger, Claire "Chickie Johnson, Barbara O'Reilly, Dona Whitehouse, Tom Miner, Jim Diefenderfer. Marilyn Brown, Ronnie Crain, June Wright; Gail Heins, Doug and Muriel Maxwell, Binnie Trimble, Mildred Conley, the Hummel's daughter Cynthia, Marilyn Gabriel, David King, Curt and Nancy Hood, Carol and Harold Paul. Our nation. Celebrating vaccinations and antibody treatments. The Laurel Civic Association in Nokomis.
OFFERING PLATES AVAILABLE
HYMN Arise, Your Light Is Come!
Arise, your light is come! The Spirit's call obey;
Show forth the glory of your God, Which shines on you today.
Arise, your light is come! Fling wide the prison door;
Proclaim the captives' liberty, Good tidings to the poor.
Arise, your light is come! All you in sorrow born,
Bind up the broken hearted ones And comfort those who mourn.
Arise, your light is come! The mountains burst in song!
Rise up like eagles on the wing; God's power will make us strong.
Benediction
Postlude "Wonderful Words of Life" P. Bliss
Ken Angotti, Harmonica / Dr. Danny Zirpoli, Piano
Announcements:
In an attempt to provide security for e mail to and from the church, please change the church's e mail address in your address book to the following: pcc@presbyteriancc.org
Thank you for making this change, it will help all of us in the age of internet.
Dorothy Kirkpatrick Memorial Saturday, April 17, 11 a.m. in the Chapel. Reception to follow in Fellowship Hall.
Today flowers are given by A. J. and Helen Krueger in celebration of their 70th wedding anniversary.
Happy Birthday in April to: Kathryn Purcell 1st, Marilyn Gabriel 6th, Jacquelyn Collins 8th, James Diefenderfer 8th, Ellen Hummel 17th.
If you would like a friend to see and hear this worship service simply go to:
www.presbyteriancc.org click on the website and follow the link to Worship services where you can and others can follow online the previous services. To worship with us on Sunday morning go to Facebook and search Presbyterian Church of the Covenant, Sarasota and share worship there.