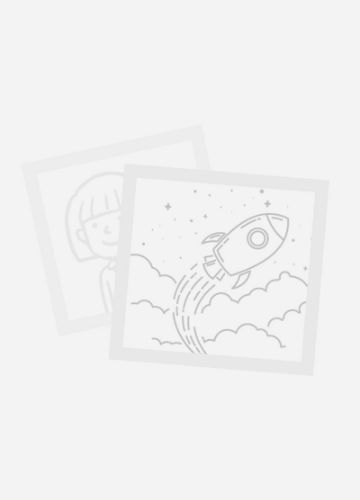 Order of Worship
for October 25, 2020
This it the Order of Worship for this coming Sundays' worship service. Please join us on either Facebook or online on this website
Celebration of Worship
October 25, 2020
PRELUDE "Open My Eyes That I May See" C. Scott
GATHERING SENTENCES Worship Leader: Linda Mansperger
One: Lord, you have been our dwelling place in all generations.
MANY: Before the mountains were brought forth, or ever you had formed the earth and the world, from everlasting to everlasting you are God. You turn us back to dust, and say, "Turn back, you mortals." For a thousand years in your sight are like yesterday when it is past, or like a watch in the night.
One: You sweep them away; they are like a dream, like grass that is renewed in the morning; in the morning it flourishes and is renewed; in the evening it fades and withers.
Many: Turn, O LORD! How long? Have compassion on your servants! Satisfy us in the morning with your steadfast love, so that we may rejoice and be glad all our days.
One: Make us glad as many days as you have afflicted us, and as many years as we have seen evil.
All: Let your work be manifest to your servants, and your glorious power to their children. Let the favor of the Lord our God be upon us, and prosper for us the work of our hands – O prosper the work of our hands! (Psalm 90 excerpts)
PRAYER OF ADORATION:
HYMN "God Is Here!"
God is here! As we Your people Meet to offer praise and prayer,
May we find in fuller measure What it is in Christ we share.
Here, as in the world around us, All our varied skills and arts
Wait the coming of the Spirit Into open minds and hearts.
Here are symbols to remind us Of our lifelong need of grace;
Here are table, font and pulpit; Here the cross has central place.
Here in honesty of preaching, Here in silence, as in speech,
Here, in newness and renewal, God the Spirit comes to each.
Lord of all, of church and kingdom, In an age of change and doubt
Keep us faithful to the gospel, Help us work Your purpose out.
Here, in this day's dedication, All we have to give, receive:
We, who cannot live without You, We adore You! We believe!
PRAYER OF CONFESSION: Almighty and ever blessed LORD, we bow before you this morning with humility as we examine the world, the church and ourselves. Send your Spirit among us, so that we may come to know you, one another and the world as you know us. Open our hearts to hunger and thirst after your perseverance, faithfulness and compassion, so that we may be known as your children.
We admit that we are guilty of hoping for little and settling for less. Stir in us your care that will empower us to live in Christ, even as we have been before the creation of the world. Amen. (A moment for silent confession)
ASSURANCE OF PARDON
Old Testament Reading: Deuteronomy 34:1-12 Then Moses went up from the plains of Moab to Mount Nebo, to the top of Pisgah, which is opposite Jericho, and the Lord showed him the whole land: Gilead as far as Dan, all Naphtali, the land of Ephraim and Manasseh, all the land of Judah as far as the Western Sea, the Negeb, and the Plain—that is, the valley of Jericho, the city of palm trees—as far as Zoar. The Lord said to him, 'This is the land of which I swore to Abraham, to Isaac, and to Jacob, saying, "I will give it to your descendants"; I have let you see it with your eyes, but you shall not cross over there.' Then Moses, the servant of the Lord, died there in the land of Moab, at the Lord's command. He was buried in a valley in the land of Moab, opposite Beth-peor, but no one knows his burial place to this day. Moses was one hundred and twenty years old when he died; his sight was unimpaired and his vigor had not abated. The Israelites wept for Moses in the plains of Moab for thirty days; then the period of mourning for Moses was ended.
Joshua son of Nun was full of the spirit of wisdom, because Moses had laid his hands on him; and the Israelites obeyed him, doing as the Lord had commanded Moses. Never since has there arisen a prophet in Israel like Moses, whom the Lord knew face to face. He was unequalled for all the signs and wonders that the Lord sent him to perform in the land of Egypt, against Pharaoh and all his servants and his entire land, and for all the mighty deeds and all the terrifying displays of power that Moses performed in the sight of all Israel.
New Testament Reading: I Thessalonians 2:1-8
You yourselves know, brothers and sisters, that our coming to you was not in vain, but though we had already suffered and been shamefully maltreated at Philippi, as you know, we had courage in our God to declare to you the gospel of God in spite of great opposition. For our appeal does not spring from deceit or impure motives or trickery, but just as we have been approved by God to be entrusted with the message of the gospel, even so we speak, not to please mortals, but to please God who tests our hearts. As you know and as God is our witness, we never came with words of flattery or with a pretext for greed; nor did we seek praise from mortals, whether from you or from others, though we might have made demands as apostles of Christ. But we were gentle among you, like a nurse tenderly caring for her own children. So deeply do we care for you that we are determined to share with you not only the gospel of God but also our own selves, because you have become very dear to us.
Gospel Reading: Matthew 22:34-46
SERMON: "Pleasing People?"
The Reverend Michael R. Mansperger
PRAYERS OF THE PEOPLE:
"Chickie" Johnson, Dawn McDonald, Dona Whitehouse, Tom Miner, Jim Diefenderfer. Marilyn Brown, Frank Rich whose mother Lisette Salerno passed away, Norma Lewis whose husband Max Lewis passed away, Ronnie Crain whose brother Bob Hepburn passed away in New Orleans, June Wright; Gail Heins, Doug and Muriel Maxwell in Toronto, Binnie Trimble, Laurie Wiesemann, Mildred Conley, Ron and Linda Page, the Hummel's daughter Cynthia and the Pratt's daughter Leslie, Marilyn Gabriel, David King, Dorothy Kirkpatrick, Nancy Hood, Carol and Harold Paul.
Our nation. Storm victims in Louisiana, Texas, Mississippi and elsewhere. The Laurel Civic Association in Nokomis and fire victims in the west.
We are grateful to God for the most recent shipment of medical supplies and equipment that was sent to Nashville, TN through the efforts of Project CURE from Sarasota. It appears that Judy and Bill Kraut really are celebrating their retirement from this longtime mission co-worker role!
OFFERTORY "I Sing a Song of the Saints of God" J. Hopkins
OFFERING OF OUR LIVES
No-Touch Offering Plates are available as you leave
BENEDICTION
POSTLUDE "He Keeps Me Singing" L. Bridgers
ANNOUNCEMENTS
Happy Birthday in October to June Wright 3rd, Harold Paul 6th, Shelia Bacon 11th, Marilyn Brown 12th, Carol Hartz 16th, Ron Adams 28th, Gerald Bacon 28th, Linda Page 29th, June Buck 30th.
David Stasney has taken the week away and will return next Sunday.
If you would like a friend to see and hear this worship service simply go to www.presbyteriancc.org click on website and follow the link to Worship Services, where you and others can follow online the previous services. To worship virtually with us on Sunday morning go to Facebook and search Presbyterian Church of The Covenant, Sarasota and share worship there.
Daylight Savings time ends next Sunday, November 1st, please turn your clocks back one hour.