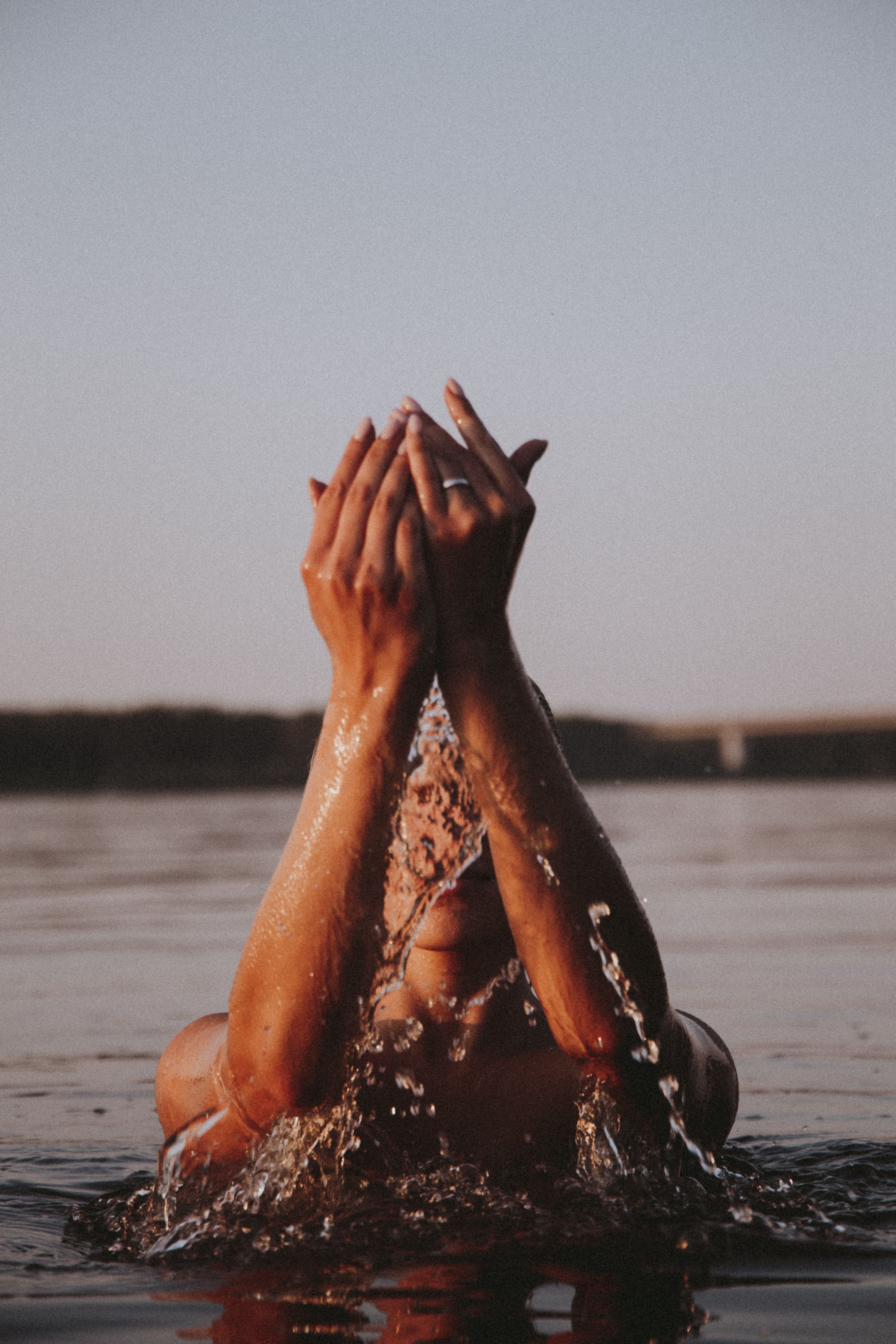 PRAYER OF ADORATION
June 20, 2021 Father's Day - Frank

Abba Father. How might we address the awesome being that breathes life into all things, that loves unconditionally those things, that cares immeasurably for them, that counts the stars and names them, that gives reason uniformity as the universe wears its unique math, that qualifies each by the child within, that gives the faithful sight and makes the unwilling blind, that informs weakness to reveal strength. How, indeed, shall we address you. You have answered. Call me Father, for I am the great I Am, by the imprimatur (blessing) of eternal essence, and the pleasure in your adoring worship of me. If we could gain but a moment of your time, a pause to consider us, a confirming glance, would we be asking too much? And to discover that even so much as this is but a small measure of your love for us, that which you have created for relationship, would we bend to consider how wonderfully made is each of your own, that you might address us to by the name you have given us? We are busy, and often inattentive; why we don't see you though you are always near, until we step in your direct and see only prayer and adoration in the light of your life, as all burdens disappear. Grant us, Father God, the union that is your promise to your own, that warms the heart, and lifts the spirit by your blessing. Receive ours in this moment, on this day, when we celebrate your birthright as sons and daughters of the Most High, Abba Father.


June 13, 2021 Judy
Almighty Father, Son and Holy Spirit
We give thanks to you for the many ways you show us the riches of your glorious inheritance. You open our eyes each morning to the beauty of the sunrise, the promise of a new day with the opportunity to love and be loved The flame oh the Holy Spirit burns within us encouraging us to nurture and serve others, letting our hearts and souls find new ways of being good and faithful disciples. You remind us that we are not solitary people but live in communication with you, working with you our Lord and Master, to build up the Body of Christ. We celebrate the blessings you bring to us and the knowledge that your love knows no bounds Through you we become a new creation. We know that when we listen to Your Word and do as you have commanded, we are rewarded in ways that bring glory to your Holy name. Amen

June 6, 2021 Barbara
Oh God, You are unique. You alone make an agreement; a covenant with us. You alone love us and care for us. You alone call us to walk with you. Help us today to see You are here. Help us today to learn more of you. Help us today to follow you alone. Change our hearts and our minds so we might be your special people. Through Jesus Christ, Your Son,
Amen

MAY 30, 2021 Herman
Though Your efforts, blessed Trinity, Father, Son and Holy Spirit, we have been redeemed, created and sanctified. Although we have never understood the fullness of the Trinity, You have granted us new life and have declared us innocent though the sacrifice of Jesus on the cross. For this we worship You in humble adoration. Keep us in the faith until we join the elect around your glorious throne. We ask this in your name, you who live and rule, ever one God, through all eternity. Amen

PENTECOST PRAYER OF ADORATION MAY 23, 2021 Dana
Gracious and merciful Father,
Today, in this time of worship we celebrate your gift of the Holy Spirit to the apostles, and to us, your Church. Your Holy Spirit, ever-present from the beginning of beginnings, present in the message of the prophets, present in providing for your people, present in the life and words of Jesus, present in the Cross and crucifixion, present in the lives of the apostles, present in us, the church that you empower. For Your Holy Spirit, the presence of You, our God, in our hearts and lives, we give you thanks. We ask for Your forgiveness Lord when we forget the power of the Holy Spirit that lies within each of us and rely instead upon our human strength. Remind us that glorious day when your Spirit transformed the lives of those who hid in fear, into apostles of power. Renew our hearts with flames of fire, just like on the first Pentecost, that we might become the church that you desire. In your name we pray, Amen
MAY 16, 2021 Clark
Gracious God, We thank You for being our Father, Redeemer, Shepherd and King. Thank You for providing us a way to You through Your Son, our Savior, Jesus Christ. We are thankful to You for the Holy Spirit who empowers us to be effective witnesses to Your Kingdom here on earth. Thank You for loving us and watching over us. Lord, let all of us praise You for as long as we live. We will sing Your praises to the end of our days. Our hope is in You, the Lord, our God. You created heaven and earth, the sea and everything in them. We stand amazed at how awesome You are! You never grow weak or weary. No one can measure the depths of Your understanding. You are our banner and shield, our strength and protection. You Don, Jesus, is our Savior , our Redeemer and through Him we are justified. Help us to be a thankful congregation who reflects the glory of God by the way we live our lives. Holy Spirit, help us to always be mindful of Your presence in our daily lives. We ask these things in Jesus the Christ's name. Amen


MAY 9, 2021 Judy
O Lord our God, you are our rock and our refuge. We worship and adore you and praise You with our whole being. You have let us see the agony of your son's death when he was nailed to a cross followed by the ecstasy of our Lord rising from the tomb and coming into our lives forever. We come to you with our joys and our sorrows. Knowing that you will listen gives us comfort. Knowing that you will support us gives us courage. Our lives have meaning when we follow your commandments, loving one another as you have loved us. Our faith is strengthened as the power of the Holy Spirit calls us to share the Good News so that all the world may believe in Him and receive the gift of everlasting life. We
Praise the power of your Holy Name saying Alleluia, Christ is risen. He is risen indeed.
Amen


May 2, 2021 Clarice
Dear Lord, Thank you so much for reminding us of God and our responsibilities. Nothing could have been more important than viewing the beautiful breathtaking moon a few nights this past week. The vibration and colors were breathtaking and my thoughts were of how precious the moon was to show us of God's love and His power over us. Since the sky also guides us in the day, we have so much to help us through life. When there is a problem we can talk to God everywhere we go and we can look up to the sky and feel His presence. We realize you sent Jesus to help us and it is wonderful to love you for all that you constantly give us. To show we adore you we must praise you more often and keep our love of you foremost in our thoughts. The beauty of the world is there, the love you constantly give us is there, most of our lives are wonderful experiences day by day. You are there and have helped us day by day. Thank you for giving us so much and we really do adore you and thank you for all your care and wonderful gift of you Son. We all adore you.



April 18, 2021 Frank
Lord of all, heavenly Father, and His anointed son, Jesus, hear our prayer. We speak to you in praise and adoration of all that you have done, and in this moment for the salvation offered to "the faithful;" to those in gladness and in grief that have seen and believed, as there are none other you call your own. May we see your face among us, that your presence may encourage us in your ways, and protect us from evil. That you may touch us, wherever, however we are, so that we may be transformed by it, as you were in the days of your miraculous transformation from the flesh to sit with the Father in glory.
You have set apart the faithful for yourself, those with whom you have relationship, those who have reached out to feel your touch and the amazing grace of your love for us. Together we have claimed worthiness by giving over sin to the alter of death, forsaking sin alone, as you have, and by your grace. Even though we turn away from you, Lord, you have promised to love your own, unconditionally. You have anointed us for abundant life, here and now, by our decision to trust you, as you trusted the Father in your hour of need. For it is in this simple act that all things turn to good for those that know and love you, and live according to your will.
The world does not know you, though it claims your power and wisdom as it turns away. It does not know those in relationship with you; and so pushes them aside. But none can defeat us, for in you is death to sin, and the resurrection of life, to those who see and believe. It is a forever peace, crafted in a quiet corner, with you alone, that we put our trust in. It is only you who can perform this miracle; only you who can make us whole, only you that can cleanse our spirit, and turn tears of
pain to Goodness, grant us peace, and secure the hope in the kingdom by our faith. May we "fight the good fight of the faith; take hold of the eternal life to which we were called when we made our good confession in the presence of many witnesses." Hear our prayer of faith and adoration, Oh Lord of all. And grant us peace. Amen.

--
March 28, 2021 Judy
Lord God, You are the cornerstone of our lives. You have given our lives purpose and focus, believing that we are picked to be your ambassadors, eager to be filled with the flame of the Hold Spirit; accepting and using the gifts you have given to each of us.. Your life compels us to love others as you love us. Your death
and resurrection rewards us with the promise of everlasting life. We honor you as our Alpha and Omega, believing that through you, each of us can make a difference in our world, our nation and our community. We praise you our Savior and Redeemer. Amen

March 21, 2021 Sue
Thank you Lord God for the opportunity of worship; for the freedom to be amongst Your family; for meeting together in Your house in the warmth of your embrace. Thank you that in worship we can put aside the uncertainties of this world and rest upon the certainties of the Kingdom, for Your promises are not changeable as those of a politician might be, but immovable and eternal. Thank you that we can bring to Your feet all the hurts and fears that trouble us and leave them there knowing that Your strength and assurance are all that we require. Thank you that as we draw near in worship, we are transported from a world of concerns and fears to a place where we can be at peace in Your presence and find healing, wholeness and refreshment. In Your name we pray, Amen.
March 14, 2021 Herman
Oh God, our father, we are truly in awe of your power and majesty. And we wonder why you should care about us. But you do care about us. You show your care every day. We can do nothing to repay you, but we can worship and adore you. We can then let others know that your love and concern is available to all. Help us to accept your gift and to share it with others. We pray these things in the name of the risen Christ. Amen
L