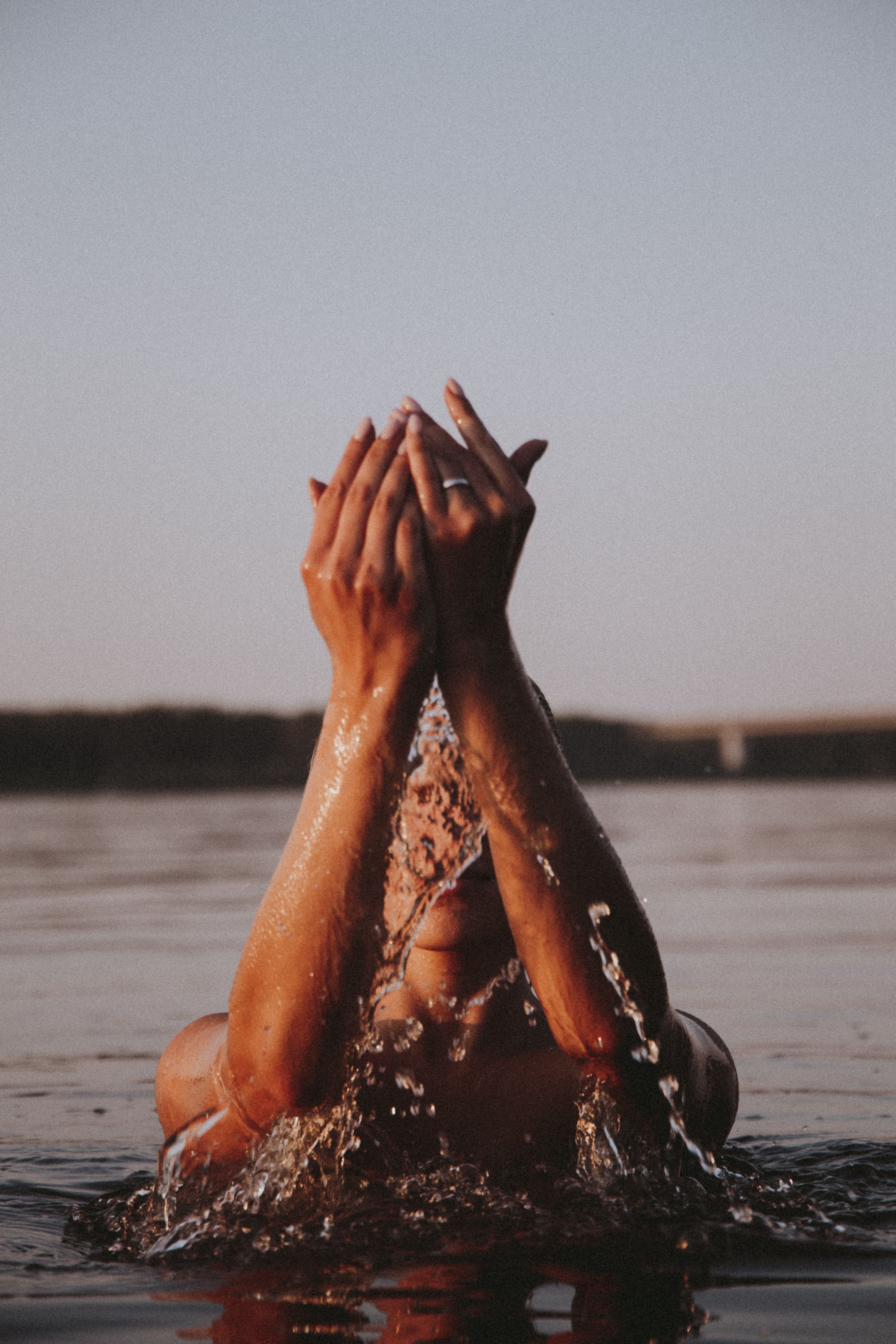 PRAYER OF ADORATION
March 6, 2022 Dana
Gracious Lord and heavenly Father,
We are gathered, at your invitation, as your family, in Your house, to worship and adore you. It is sometimes hard for us to know how to pray to you, as you are all-knowing, ever present,our Creator and perfect in every way. Yet we come before you today in need of your love and mercy, knowing that even as our minds may wander and our thoughts may zig-zag, the Holy Spirit intercedes for us. We struggle to understand the evil that drives some people. We know that because you have given us the ability to make our own choices, that we often times make bad decisions, but to witness the carnage that some purposely inflict on others is beyond our comprehension. Guide us to do whatever we can to help those who suffer. In this time of worship together, let our prayers and our songs and the reading of Your Word, and the hearing of our Pastor's message and the meditations of all of our hears show our adoration for you.


Feb 27, 2022 Frank
As we gather today, the prophecy in Psalm 99 has revealed itself. Fire is raining down on peoples not seeking war, and in the design of the progenitor of this conflagration more peoples and their nations are shuddering at the threat of this evil. This is not God's doing, but the choice of men whose spirit has been bled of righteousness for the sake of another god, he that is the source of pain and suffering. This is not the God we know and love, it is not He of whom the psalmist speaks. But its terror is formidable, and it may prick every man, woman, and child before it is sated or consumed by its own fire.
We gather greater in number under such circumstances, to pray for the afflicted, and even for the hand that wounds, that he may be chastened before more must die to raise others in the defense of humanity. How must we respond? We must hear, take warning, and seek your mercy, OH God.. We may take up arms, girded by the spirit of He that rules over all, but we must be made of humility in this hour that seeks your mercy and your righteous hand in the matter. This may be our hour of need, but only if we carry forgiveness in our steps against the evil that would constrain us. It is God's way.
Let us, as the nation Israel, so many years ago, make God's word and law our rule, so that we may prevail with God in prayer, witness miracles by our requests, and wait patiently for the peace of His promise. We have only this Lord, as before, to hold onto. In the fullness of His glory, let us PRAY.
2/13/22 Prayer of Adoration - June
Dear Lord, It gets hard sometimes…Life has taken a strange turn. We are all so tired and stresses. Please stay with us, the good and not so. Hold us to you as you always have. Don't let us go. Strengthen our faith in Thee. Yes, we know You are there for us. We will always turn to Thee. You bring us joy, confidence strength love of hose near and dear to us. You gave us a world and universe of great, amazing beauty. You gave us life. We are grateful. We worship and adore you. Thank you for your many gifts and for our many blessings. In Jesus's name, Amen

Feb 6, 2022 Herman
God of creation, we are in awe of your power in our universe. We see the start that you have created: We see billions of suns testifying to your majesty. We hear your word that enlightens us and brings us closer to your perfect. We are led to tell others of your perfection. When we consider what you have done for us, we can but adore you while praying that you will use us to bring others to you, O Lord…my rock and my redeemer. Amen
January 23, 2022 Dana
Most Gracious Lord and Heavenly Father,
We know how to love and adore because you first loved us. We adore you for the creation of our unique planet in its unique place in the universe you created. We adore you for creating mankind and providing us the ability to be good stewards of each other and of this world. We adore you for sending your Son to save us from ourselves, to redeem us from our sins. We adore you for loving us, in spite of ourselves, for offering us salvation and eternal life. So Lord, we come this morning to Your house to worship and adore you though song, through scripture, through prayer and the hearing of Your Word. We pray that you accept our worship and guide us to a greater understanding of You and who you want us to be. We pray this in the name of Jesus Christ, our Rock and our Redeemer.
Amen

Jan 9, 2022 Clark
Heavenly Father, we come to adore you with thankful, humble hearts. You have given all of us the greatest gift one could ever imagine, even some 2000 plus years later. A few days ago, Epiphany was celebrated throughout Christendom. After a long, arduous journey and veiled threats made by Herod, the three wise men gave their precious gifts to the infant Jesus. But as he was baptized, Jesus in turn gave us the gift of eternal life, for he said," I am the way, the truth, and the life. No man cometh to the Father but by me". Dear God, having given all of us the most precious gift of all, we beseech you to guide and direct us along our Christian lives as we learn through your teachings., expressions of your love for us, compassion and your steadfast forgiveness of sin to make your world a better place, We know that those who willfully confess their sins, weakness of spirit and remain in your mercy will enjoy everlasting life. In this upcoming new year, please give each of us the strength and resolve to follow your works to live new lives. We ask these things in your son, Jesus the Christ's name. Amen
Jan 2, 2022 Judy
Heavenly Father, Savior, Prince of Peace,
The old year has passed and we look forward to the challenge of new beginnings to a new life as your servant people. Born in a lowly stable, God's gift to the world came so that we might be assured of everlasting life. God's son and yet a man whose wondrous love delights and amazes us. In His hands is the promise of heavenly glories, of riches too great to imagine. His birth offers us the reality of miracles. Infused with the power of the Holy Spirit we are encouraged to become His faithful followers growing to be worthy of all that he has given us. He has showered us with compassion, kindness, humility and patience and put us on the path to share His gifts with our neighbors, our community and our world. As we enjoy the magnificence of His unending love we sing praises to Him, our Heavenly King, the Light of the world. Alleluia. Alleluia. Amen
December 26, 2021 Alan
Heavenly Father,
You told us this was coming. It was foretold. It was proclaimed far and wide as our opening hymn suggested. We went and ", Told it on the mountain". But how do we spread the news? CNN was not there. Neither were any of our recognized news authorities. And what news to we spread? Do we truly understand the gift we were given? The shepherds saw what was foretold them. Which of us can look at a newborn baby and have anything by adoration? This is the position we are in more than 2000 years later. Adoration is still new to us. Help us to recognize what is in front of us and we should be adoring and thankful for what we have been given.
In your name we come in prayer.


December 12, 2021 Kathy
Dear Lord,
For the beauty of the earth for the glory of the skies, for the love which from our birth over and around us lies, lord our God to thee we raise this our prayer of grateful praise. We pause together this morning to give thanks. We are grateful for this congregation, for our neighbors and friends, for our families near and far and for this great nation. God of grace and God of glory, we give thanks to you for our rich heritage, for the evidences of your favor in the past and for the hope that sustains us. Fill us with the joy that comes from Jesus so that we may illuminate your light this Christmas season. Amen

December 5, 2021 Frank
Heavenly Father, we join in praise of the glorious thing you have done in the gift of the promised Messiah, Jesus, Lord of all. Yet, we sit by the fire of refining just near enough to be warmed and distant enough not to be purified of the essential goodness in you. In this season of joy over the coming savior, make us still we pray, while we wait for you to come and sit awhile with us. It is only you Father, that by the hand of your breath, that we have been granted freedom from the bondage of sin, in the name of your blessed son, Jesus the Christ.As John went into the region around Jordan, proclaiming of repentance for the forgiveness of sins, as told in Isaiah, "The voice of one crying out in the wilderness: Prepare the way for the Lord, make his paths straight. Every valley shall be filled, and every mountain and hill shall be made low, and the crooked shall be straight, and the rough ways made smooth; and all flesh shall see the salvation of God."
Low that we kneel in gratitude and humility, that you would bless us so; those you count among your own, those who see and believe. John and his forbears, David and Abraham, who by their faith laid bare their lives for the blessings of your promise to all you have called your own. We who are among them, no less than those at Philippi, whom Paul writes to, join in adoration of the gift that Advent celebrates. Amen
November 21, 2021 Judy
Eternal and most gracious God, we come before you today with reverence and praise. In your great mercy you have gathered us into your Church so that we may honor you both in spirit and action. You shower us with grace and mercy and pave the paths we walk with your wisdom and power. We thank you for gifts that you have freely given, your never- ending love and the promise of life everlasting. You have brought us together in this Christian community and encouraged us to live our lives as your children. Your Holy Spirit dwells within each heart enabling us to enjoy the riches of your glorious inheritance. We are humbled by the knowledge that you are with us always till the end of our days and for all eternity. Amen.

November 14, 2021 Herman
Dear God and loving heavenly father, we do praise you as the King of heaven. We are in awe of your power and we are filled with gratitude for the love and care that you show to us every day. We know that we receive blessings that we do not deserve and that we cannot earn. We can only say, "Thank you Lord for your wonderful gifts of creation and our redemption through Jesus the Christ". Amen


November 7, 2021 Barbara
Dear Heavenly Father,
We lift up our hearts to you in love and adoration and we praise you for your greatness. We know that you are mighty and all glory belongs to you. Our words cannot truly describe how awesome you are. There is none greater than you. We are in awe when we think of the great things you have done. We praise you because you are faithful to us and we know we can put our trust in you. Thank you, Lord. In your son Jesus's holy name we pray. Amen
October 31, 2021 Virjean
John Stott, quoted in Basic Christian: The Inside Story of John Stott
Good morning heavenly Father,
good morning Lord Jesus,
good morning Holy Spirit.
Heavenly Father, I worship you as the creator and sustainer of the universe.
Lord Jesus, I worship you, Savior and Lord of the world.
Holy Spirit, I worship you, sanctifier of the people of God.
Glory to the Father, and to the Son and to the Holy Spirit.
Heavenly Father, I pray that I may live this day in your presence
and please you more and more.
Lord Jesus, I pray that this day I may take up my cross and follow you.
Holy Spirit, I pray that this day you will fill me with yourself and cause your fruit to ripen in my life:
love, joy, peace, patience, kindness, goodness, faithfulness, gentleness and self-control.
Holy, blessed and glorious Trinity, three persons in one God,
have mercy upon me. Amen.

October 24, 2021 Jim
Heavenly Father, we give you all the glory because you are the King of kings and the Lord of all. You are worthy of all our praise and worship and we are filled with awe when we think about the great things you have done upon the earth. You are holy and righteous and you rule your people with justice. We praise you because you are faithful and true and we know that we can always trust in you. Thank you for listening to us no matter how young or old we are. Thank you for sending Jesus, who teaches us how to pray. We know that you always listen to us. Help us to listen to you today.
Amen

October 17, 2021 June
We walk in your ways, oh Lord. We shout with joy. We are filled with laughter. You alone have done great things for us and we rejoice. We come to your house every week to give thanks and seek forgiveness for our sins. You have mercy on and us and have been gracious to us.
Dear God, please keep our steps steady and give us the understanding that we may keep your commandments. May we honor your decrees and your statutes in our hearts and share them throughout the world everyday with everyone in your vast wonderful world. We rejoice in your care and give grateful thanks. Amen

October 10, 2021 Clark
Heavenly Father, we come before you today, in Your house, to worship, honor and to thank you for your Son and everything we that you have given us and the lives that we enjoy. We are especially thankful for our families, friends and community, Father God. We ask that you place your healing hands on those who suffer from the virus, from illnesses and cancers and those with other medical problems. Please bless those who have lost loved ones and give them comfort as they grieve. We also pray that you keep safe our healthcare professionals, fire and police and everyone helping to keep the nation running safely by providing food, goods and services. Please also bless all our servicemen and women whose commitments allow us to enjoy our freedoms.
Please Lord, give each and every one present and online the guidance and direction to do those tasks you would have us do to further spread your message today and in the future. We humbly beseech you to give us the strength, courage and determination to face the uncertainties of this extraordinary time, our far too complicated lives and the challenging political climate right now. We know that everything comes from you; from your plans, in your time frame and for that we are so incredibly grateful. Thank you, Lord. Please remain with us today and throughout the coming week directing each of us in our own way to continue to spread our Christian message throughout our individual lives. We ask these things in the name of your Son, Jesus Christ. Amen
October 3, 2021 Judy
O Lord, our Savior and Redeemer,
We are thankful for your continuous presence in our lives. We often forget that without your spirit at work within us, we would be empty people. You fill our lives with meaning and purpose enouraging us to grow in wisdom and knowledge so that we may give glory to your holy name. As the good shepherd, you work to bring us back into the fold, showing us your love and compassion, instructing us to go forth and do likewise. Help us to find times of stillness when we open our hearts and realize that what we say affects those around us. May our words reflect kindness and understanding, grateful to be counted among your chosen people, recipients of the gift of your son Jesus Christ who died so that we may have everlasting life. Praise be to God who loves, heals, and restores us. Amen.

September 26, 2021 Barbara
Lord, I lift up my heart to you in love adoration and praise for your greatness, You are our great and mighty King and all glory belongs to you. We have no words to describe how wonderful you are. Nothing can compare to you and nothing is above you. My heart bursts with joy when I think of you. Thank you Lord. Amen
September 5, 2021 Herman
Heavenly Father, we give you all the glory because you are the King of kings and the Lord of lords. You are worthy of all our praise and worship, and we are filled with awe when we think about the great things you have done upon the earth. You are holy and righteous and you rule your people with justice. We praise you because you are faithful and true, and we know that we can always trust in you. Amen
AUGUST 29, 2021 Judy
Almighty Father, Son, and Holy Spirit,
In you we find our rock and refuge. As recipients of your grace and mercy, we seek to follow your way to a better life, a life of giving, loving, learning helping, teaching, serving, a life where the ultimate reward is being with you for all eternity. You have given us lips to speak of your power, hearts to believe in your love, ears to listen to your commands and gifts to share with others. Through our commitment to you we become better people, willingly sharing your message of salvation with those around us. God's light shines brighter as His love works in us, through us and around us. He has given us the priceless gift of his only Son, Jesus Christ, so that we may believe that our life will continue forever in His Heavenly Kingdom. Glory be to the Father, The Son and the Holy Spirit. Amen

August 22, 2021 Alice
Lord, our Lord, how majestic is your name in all the earth!
You have set your glory in the heavens.
Through the praise of children and infants
you have established a stronghold against your enemies,
to silence the foe and the avenger.
When I consider your heavens the work of your fingers,
the moon and the stars which you have set in place,
what is mankind that you are mindful of them,
human beings that you care for them?
You have made them a little lower than the angels
and crowned them with glory and honor.
You made them rulers over the works of your hands;
you put everything under their feet:
all flocks and herds, and the animals of the wild,
8the birds in the sky, and the fish in the sea,
all that swim the paths of the seas.
Lord, our Lord, how majestic is your name in all the earth!
Psalm 8
August 15, 2021 Linda
Heavenly Father, We gather this morning to worship you and glorify your holy name. Like the Psalmist wrote, we will thank you forever, because of what you have done. For you created the heavens above and this beautiful world in which we live. How can we not praise you and be thankful for each new sun rise and sunset, the moon and the stars, the flowers blooming and the birds singing? For you made heaven and earth and all that is within it blesses your holy name.
Yes, there are wild fires, and floods, and hurricanes. There is violence. There is disease. There are those who seek to destroy and hate, instead of to build and love. But through our times of hurt, or fear, or trouble, we know we always have you to sustain us, to comfort us, and to guide us.
Great are you, oh God! Full of Honor and Majesty and worthy of our praise and adoration. So, as we worship together this morning, we lift our voices with alleluias and songs of joy. May we then listen to your word and open our hearts and minds to what you desire from us. For we pray all this in the name of your precious son, Jesus, the Christ. Amen.
August 1, 2021 Carla
Abba,
Elevation Worship-"Rattle"
"Saturday was silent
Surely it was through
But since when has impossible
Ever stopped You
Friday's disappointment
Is Sunday's empty tomb
Since when has impossible
Ever stopped You"
You are an amazing God. You know everything in our minds, hearts and souls. Cain and Abel could not hide from you; David could not hide from you, the disciples could not hide from you, we cannot hide from you. We ask Your forgiveness for our sins. You, Jesus, are our Savior, who has promised us eternal life and all we have to do is one thing: Believe. You know who we are and all we have to do is believe in You to be saved. What a Creator, what a Father, what a wonderful, all encompassing God. Thank you for yesterday, today and tomorrow. We are your children and you are our Father forever.
Amen


July 25, 2021 Herman
We come together, Lord God, to worship and adore you. We worship and adore you as individuals and as a congregation. We know that our good deeds cannot earn our salvation, but you have chosen to forgive our sins because we trust in you as our saviour.
Keep us close to you. Keep us in communication with you. We know you can see what is in our hearts. We ask that you remind us of our need to stay close to you. We ask these things in the name of Jesus, our Redeemer. Amen


July 18 2021 Clark
Dear Heavenly Father, we come to worship You in your house this morning to thank you for all of the gifts you have provided for each and every one of us. We have not been faithful in living our lives in the manner that you have asked us to, so many times. We humbly ask for your forgiveness, once again, and intercession by your loving hand to guide and direct us back to the path of righteousness. We beseech you to intervene, where it be your will, and touch those who feel hopeless, are ill, are persecuted or need support in some way, Lord, we ask that your caring hands please touch each of us and direct us to do your will in these trying times. Father we thank you for the promises in your word which say you delight in blessing and establishing the work of our hands and we hope that the fruits of our labor be acceptable to you. We ask these things in your beloved Son's name, Jesus the Christ. Amen


July 11, 2021 Barbara
Dear God, our Father. Thank you for listening to us. No Matter how young or how old we are. Thank you for sending Jesus, who teaches us how to pray. We know that you always listen to us. Help us to listen to you today. Amen

June 27, 2021 Dana
Chronicles 29:10-13
"Praise be to you, Lord the God of our father Israel, from everlasting to everlasting. Yours, Lord, is the greatness and the power and the glory and the majesty and the splendor, for everything in heaven and earth is yours.
Yours, Lord, is the kingdom; you are exalted as head over all.
Wealth and honor come from you; you are the ruler of all things.
In your hands are strength and power to exalt and give strength to all.
Now, our God, we give you thanks, and praise your glorious name.
June 20, 2021 Father's Day - Frank

Abba Father. How might we address the awesome being that breathes life into all things, that loves unconditionally those things, that cares immeasurably for them, that counts the stars and names them, that gives reason uniformity as the universe wears its unique math, that qualifies each by the child within, that gives the faithful sight and makes the unwilling blind, that informs weakness to reveal strength. How, indeed, shall we address you. You have answered. Call me Father, for I am the great I Am, by the imprimatur (blessing) of eternal essence, and the pleasure in your adoring worship of me. If we could gain but a moment of your time, a pause to consider us, a confirming glance, would we be asking too much? And to discover that even so much as this is but a small measure of your love for us, that which you have created for relationship, would we bend to consider how wonderfully made is each of your own, that you might address us to by the name you have given us? We are busy, and often inattentive; why we don't see you though you are always near, until we step in your direct and see only prayer and adoration in the light of your life, as all burdens disappear. Grant us, Father God, the union that is your promise to your own, that warms the heart, and lifts the spirit by your blessing. Receive ours in this moment, on this day, when we celebrate your birthright as sons and daughters of the Most High, Abba Father.

June 13, 2021 Judy
Almighty Father, Son and Holy Spirit
We give thanks to you for the many ways you show us the riches of your glorious inheritance. You open our eyes each morning to the beauty of the sunrise, the promise of a new day with the opportunity to love and be loved The flame oh the Holy Spirit burns within us encouraging us to nurture and serve others, letting our hearts and souls find new ways of being good and faithful disciples. You remind us that we are not solitary people but live in communication with you, working with you our Lord and Master, to build up the Body of Christ. We celebrate the blessings you bring to us and the knowledge that your love knows no bounds Through you we become a new creation. We know that when we listen to Your Word and do as you have commanded, we are rewarded in ways that bring glory to your Holy name. Amen

June 6, 2021 Barbara
Oh God, You are unique. You alone make an agreement; a covenant with us. You alone love us and care for us. You alone call us to walk with you. Help us today to see You are here. Help us today to learn more of you. Help us today to follow you alone. Change our hearts and our minds so we might be your special people. Through Jesus Christ, Your Son,
Amen

MAY 30, 2021 Herman
Though Your efforts, blessed Trinity, Father, Son and Holy Spirit, we have been redeemed, created and sanctified. Although we have never understood the fullness of the Trinity, You have granted us new life and have declared us innocent though the sacrifice of Jesus on the cross. For this we worship You in humble adoration. Keep us in the faith until we join the elect around your glorious throne. We ask this in your name, you who live and rule, ever one God, through all eternity. Amen

PENTECOST PRAYER OF ADORATION MAY 23, 2021 Dana
Gracious and merciful Father,
Today, in this time of worship we celebrate your gift of the Holy Spirit to the apostles, and to us, your Church. Your Holy Spirit, ever-present from the beginning of beginnings, present in the message of the prophets, present in providing for your people, present in the life and words of Jesus, present in the Cross and crucifixion, present in the lives of the apostles, present in us, the church that you empower. For Your Holy Spirit, the presence of You, our God, in our hearts and lives, we give you thanks. We ask for Your forgiveness Lord when we forget the power of the Holy Spirit that lies within each of us and rely instead upon our human strength. Remind us that glorious day when your Spirit transformed the lives of those who hid in fear, into apostles of power. Renew our hearts with flames of fire, just like on the first Pentecost, that we might become the church that you desire. In your name we pray, Amen