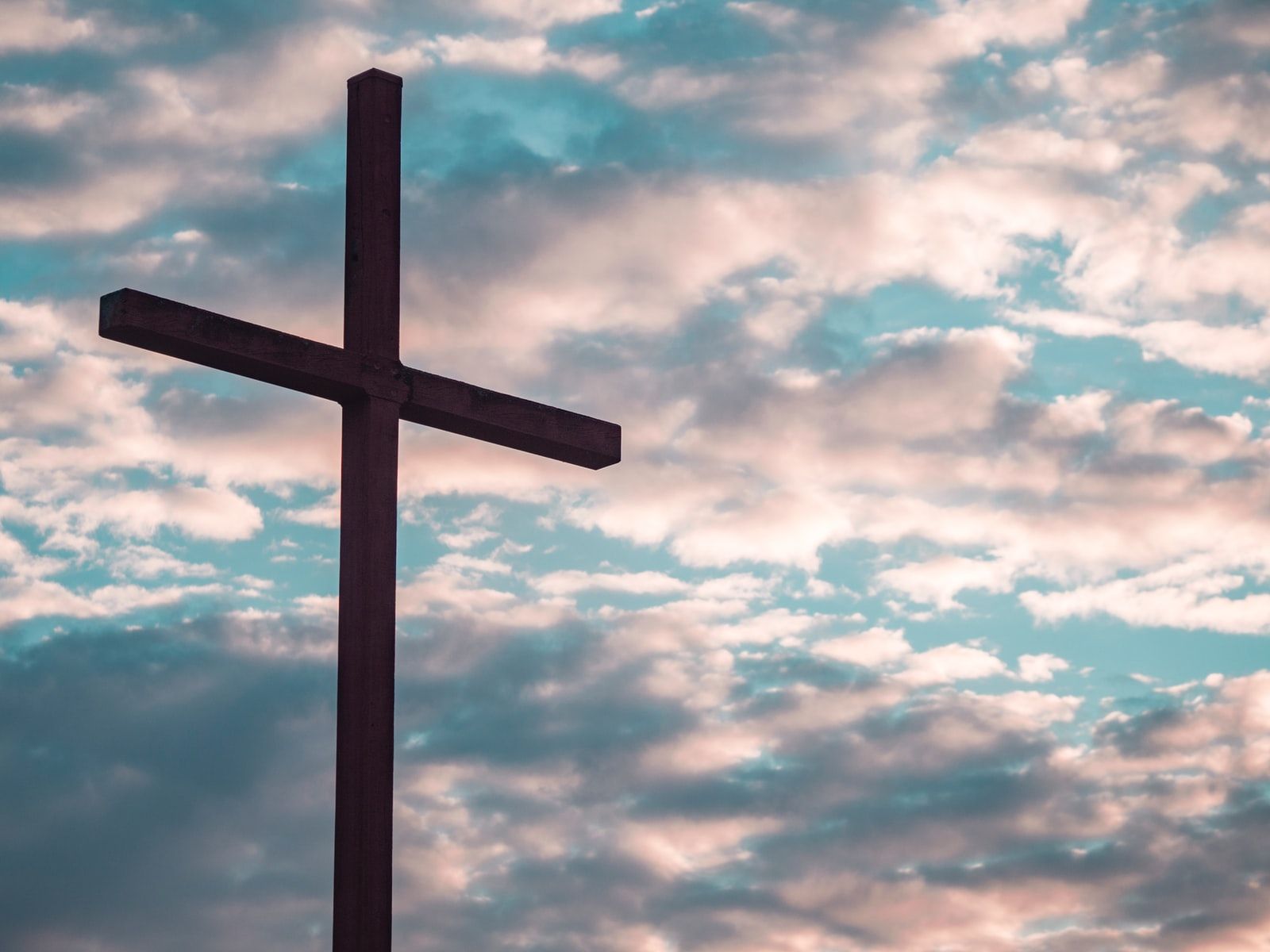 Celebration of Worship
September 12, 2021
PRELUDE "Lead Me, Guide Me" David Stasney and Dr. Danny Zirpoli
WELCOME:
GATHERING SENTENCES Worship Leader: Kathryn Purcell
One: God's glory is on tour in the skies, God-craft on exhibit across the horizon. Madame Day holds classes every morning, Professor Night lectures each evening.
MANY: Their words aren't heard, their voices aren't recorded, but their silence fills the earth: unspoken truth is spoken everywhere.
One: God makes a huge dome for the sun – a superdome! The morning sun's a new husband leaping from his honeymoon bed, the day breaking sun an athlete racing to the tape. That's how God's Word vaults across the skies from sunrise to sunset, melting ice, scorching deserts, warming hearts to faith.
Many: The revelation of God is whole and pulls our lives together. The signposts of God are clear and point out the right road. The life-maps of God are right, showing the way to joy. The directions of God are plain and easy on the eyes. God's reputation is twenty-four-carat gold, with a lifetime guarantee. The decisions of God are accurate down to the nth degree.

One: God's Word is better than a diamond, better than a diamond set between emeralds. You'll like it better than strawberries in spring, better than red, ripe strawberries.
MANY: There's more: God's Word warns us of danger and directs us to hidden treasure. Otherwise how will we find our way? Or know when we play the fool? Clean the slate, God, so we can start the day fresh! Keep me from stupid sins, from thinking I can take over your work; then I can start this day sunwashed, scrubbed clean of the grime of sin.
All: These are the words in my mouth; these are what I chew on and pray. Accept them when I place them on the morning altar, O God, my Altar-Rock, God, Priest-of My-Altar.
The Message Psalm 19
PRAYER OF ADORATION: Kathryn Purcell
HYMN: # 118 "The Day of Resurrection!"
PRAYER OF CONFESSION: Loving Lord, you have truly surrounded us with beauty, grace and truth. Instead of lapping up your gifts to share with others, we have chosen to remain ignorant of the source of every good and perfect gift and failed to honor and glorify you. Forgive our willful ignorance, open our eyes, minds and hearts to your creative order of life and instill in us a joyful obedience that shares in every word, thought and action the wonders of your persevering goodness. Convict us of waywardness and guide us in the way of the One who is the way and the truth and the life, even Jesus the Christ. Amen.
(A moment for silent confession)
ASSURANCE OF PARDON
THE WORD
Old Testament Reading: Proverbs 1:20-33 The Reverend Michael Mansperger
New Testament Reading: James 3:1-12 Worship Leader: Kathryn Purcell
Not many of you should become teachers, my brothers and sisters, for you know that we who teach will be judged with greater strictness. For all of us make many mistakes. Anyone who makes no mistakes in speaking is perfect, able to keep the whole body in check with a bridle. If we put bits into the mouths of horses to make them obey us, we guide their whole bodies. Or look at ships: though they are so large that it takes strong winds to drive them, yet they are guided by a very small rudder wherever the will of the pilot directs. So also the tongue is a small member, yet it boasts of great exploits.
How a great forest is set ablaze by a small fire! And the tongue is a fire. The tongue is placed among our members as a world of iniquity; it stains the whole body, sets on fire the cycle of nature, and is itself set on fire by hell. For every species of beast and bird, of reptile and sea creature, can be tamed and has been tamed by the human species, but no one can tame the tongue – a restless evil, full of deadly poison. With it we bless the Lord and Father, and with it we curse those who are made in the likeness of God. From the same mouth come blessing and cursing. My brothers and sisters, this ought not to be so. Does a spring pour forth from the same opening both fresh and brackish water? Can a fig tree, my brothers and sisters, yield olives, or a grapevine figs? No more can salt water yield fresh.
SPECIAL MUSIC: "Come, Let Us Join" Joseph M. Martin
The Summer Choir
Gospel Reading: Mark 8:27-38 The Reverend Michael Mansperger
Jesus went on with his disciples to the villages of Caesarea Philippi; and on the way he asked his disciples, 'Who do people say that I am?' And they answered him, 'John the Baptist; and others, Elijah; and still others, one of the prophets.' He asked them, 'But who do you say that I am?' Peter answered him 'You are the Messiah.' And he sternly ordered them not to tell anyone about him.
Then he began to teach them that the Son of Man must undergo great suffering, and be rejected by the elders, the chief priests, and the scribes, and be killed, and after three days rise again. He said this all quite openly. And Peter took him aside and began to rebuke him. But turning and looking at his disciples, he rebuked Peter and said, 'Get behind me, Satan! For you are setting your mind not on divine things but on human things.
He called the crowd with his disciples, and said to them, 'If any want to become my followers, let them deny themselves and take up their cross and follow me. For those who want to save their life will lose it, and those who lose their life for my sake, and for the sake of the gospel, will save it. For what will it profit them to gain the whole world and forfeit their life? Indeed, what can they give in return for their life? Those who are ashamed of me and of my words in this adulterous and sinful generation, of them the Son of Man will also be ashamed when he comes in the glory of his Father with the holy angels.'
SERMON: "Mind Set" The Reverend Michael Mansperger
AFFIRMATION OF FAITH: The Apostle's Creed
I believe in God the Father Almighty, Maker of heaven and earth, And in Jesus Christ his only Son our Lord; who was conceived by the Holy Ghost, born of the Virgin Mary, suffered under Pontius Pilate, was crucified, dead, and buried; he descended into hell; the third day he rose again from the dead; he ascended into heaven, and sitteth on the right hand of God the Father Almighty; from thence he shall come to judge the quick and the dead.
I believe in the Holy Ghost; the holy Catholic Church; the communion of saints; the forgiveness of sins; the resurrection of the body; and the life everlasting. Amen.
PRAYERS OF THE PEOPLE:
Afghanistan, flood victims in TN, Louisiana, New York and others in the path of IDA, fires in CA, Anna Fox, Ronnie Crain, Lois Reed, "Chickie" Johnson, Barbara O'Reilly, Dona Whitehouse, Eddie Ruby, Tom Miner, Jim Diefenderfer. Marilyn Brown, Norma Lewis, June Wright; Gail Heins, Doug and Muriel Maxwell in Toronto, Binnie Trimble, Linda Page, the Hummel's daughter Cynthia, Marilyn Gabriel, David King, Curt and Nancy Hood travelling to San Francisco for a grandson's wedding, Carol and Harold Paul, Danny Zirpoi.
Our nation. The Laurel Civic Association in Nokomis. Mision Peniel. Pam our mission co –worker; Sue Spicer's brother-John Harrison fighting lung cancer. Our condolences to Judy Bremer at the passing of her step brother Steve Marr from this our world of flesh set free!
HYMN # 171 "The King of Love My Shepherd Is"
OFFERING OF OUR LIVES
No-Touch Offering Plates are available as you leave
BENEDICTION
POSTLUDE "Beulah Land" J. Sweeney Dr. Danny Zirpoli
ANNOUNCEMENTS
Coffee Hour: Coffee and doughnuts this morning.
Flowers today are given by Memorial Fund in remembrance of Tom Saffell's death on Sept. 10th.
Happy Birthday in September to: Barbara Gerhardt 1st , Claire "Chickie" Johnson 8th, Sue Spicer 16th.
Ring a New Song Chime Choir rehearsals will begin on Wednesday, September 15th at 1:00 P.M.
Covenant Choir rehearsals will begin on Wednesday, September 15th at 2:00 P.M.
CHURCH E MAIL ADDRESS AND WEBSITE INFO: www.presbyteriancc.org click on website and follow the link to Worship Services, where you and others can follow online the previous services. To worship virtually with us on Sunday morning go to Facebook and search Presbyterian Church of The Covenant, Sarasota and share worship there. Our e mail is now: pcc@presbyteriancc.org
Online donations may be given at: www.prebyteriancc.org and choose "Giving".
CHURCH LIBRARY is accused of being "underutilized" – only you can help change that reality.