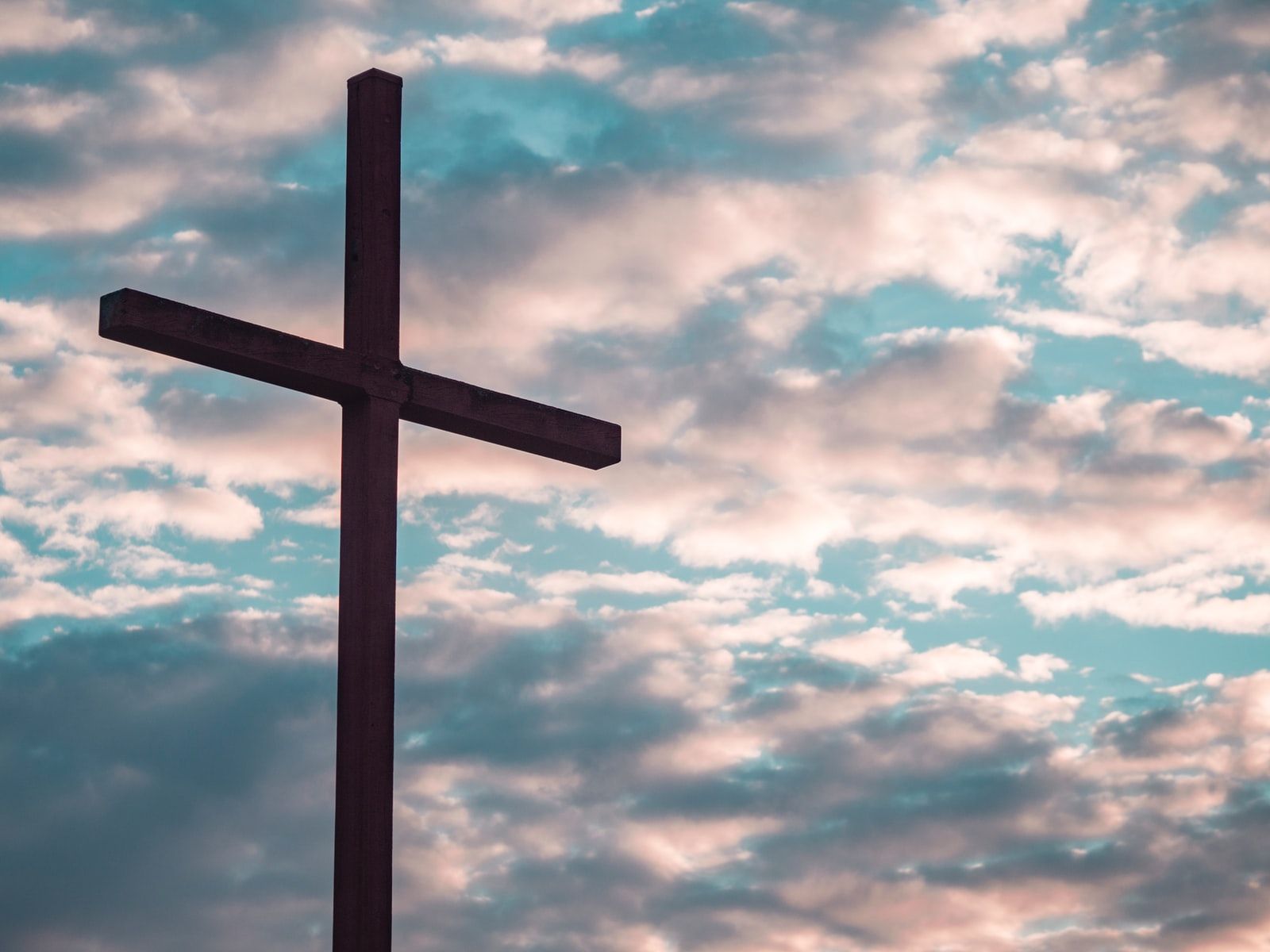 Celebration of Worship
Seventh Sunday of Easter, May 29, 2022
WELCOME:
PRELUDE "God of the Sparrow" by Carl Schalk
GATHERING SENTENCES: Worship Leader: Dana Trimble
One: The LORD is king! Let the earth rejoice; let the many coastlands be glad! Clouds and thick darkness are all around him; righteousness and justice are the foundation of his throne.
MANY: Fire goes before him, and consumes his adversaries on every side. His lightnings light up the world; the earth sees and trembles. The mountains melt like wax before the LORD, before the Lord of all the earth.
One: The heavens proclaim his righteousness; and all the peoples behold his glory. All worshipers of images are put to shame, those who make their boast in worthless idols; all gods bow down before him.
MANY: Zion hears and is glad, and the towns of Judah rejoice, because of your judgments, O God. For you, O LORD, are most high over all the earth; you are exalted far above all gods.
One: The LORD loves those who hate evil; he guards the lives of his faithful; he rescues them from the hand of the wicked.
ALL: Light dawns for the righteous, and joy for the upright in heart. Rejoice in the LORD, O you righteous, and give thanks to his holy name! Psalm 97 NRSV
* HYMN # 104 Christ Is Risen! Shout Hosanna!
PRAYER OF ADORATION: Worship Leader: Dana Trimble
PRAYER OF CONFESSION: God of wonder and grace, we confess that we are caught off guard with the reality of resurrection with each new day. We are weary, we are worn, we are living in a world filled with compromise, self-deception, and selfishness. Forgive us as we accept the past as our only possible future, hoping for little and expecting less. In this season of Easter 2022 open our hearts to become receptacles of faith, hope and love in this new week.
May your Spirit empower us to live in the joy that Jesus died to bring to the church and the world.
Thanks be to you O God. Amen. (A moment for silent confession)
ASSURANCE OF PARDON:
THE WORD:
FIRST READING: Acts 16:16-34 The Reverend Michael R. Mansperger 16One day, as we were going to the place of prayer, we met a slave girl who had a spirit of divination and brought her owners a great deal of money by fortune-telling. 17While she followed Paul and us, she would cry out, "These men are slaves of the Most High God, who proclaim to you a way of salvation." 18She kept doing this for many days. But Paul, very much annoyed, turned and said to the spirit, "I order you in the name of Jesus Christ to come out of her." And it came out that very hour. 19But when her owners saw that their hope of making money was gone, they seized Paul and Silas and dragged them into the marketplace before the authorities. 20When they had brought them before the magistrates, they said, "These men are disturbing our city; they are Jews 21and are advocating customs that are not lawful for us as Romans to adopt or observe." 22The crowd joined in attacking them, and the magistrates had them stripped of their clothing and ordered them to be beaten with rods. 23After they had given them a severe flogging, they threw them into prison and ordered the jailer to keep them securely. 24Following these instructions, he put them in the innermost cell and fastened their feet in the stocks. 25About midnight Paul and Silas were praying and singing hymns to God, and the prisoners were listening to them. 26Suddenly there was an earthquake, so violent that the foundations of the prison were shaken; and immediately all the doors were opened and everyone's chains were unfastened. 27When the jailer woke up and saw the prison doors wide open, he drew his sword and was about to kill himself, since he supposed that the prisoners had escaped. 28But Paul shouted in a loud voice, "Do not harm yourself, for we are all here." 29The jailer called for lights, and rushing in, he fell down trembling before Paul and Silas. 30Then he brought them outside and said, "Sirs, what must I do to be saved?" 31They answered, "Believe on the Lord Jesus, and you will be saved, you and your household." 32They spoke the word of the Lord to him and to all who were in his house. 33At the same hour of the night he took them and washed their wounds; then he and his entire family were baptized without delay. 34He brought them up into the house and set food before them; and he and his entire household rejoiced that he had become a believer in God.
SECOND READING: Revelation 22:12-14, 16-17,20-21 Worship Leader: Dana Trimble 12"See, I am coming soon; my reward is with me, to repay according to everyone's work. 13I am the Alpha and the Omega, the first and the last, the beginning and the end." 14Blessed are those who wash their robes, so that they will have the right to the tree of life and may enter the city by the gates. 16"It is I, Jesus, who sent my angel to you with this testimony for the churches. I am the root and the descendant of David, the bright morning star." 17The Spirit and the bride say, "Come." And let everyone who hears say, "Come." And let everyone who is thirsty come. Let anyone who wishes take the water of life as a gift. 20The one who testifies to these things says, "Surely I am coming soon." Amen. Come, Lord Jesus! 21The grace of the Lord Jesus be with all the saints. Amen.
ANTHEM "Song of Joy" Farrah
GOSPEL READING: John 17:20-26 Worship Leader: Dana Trimble 20"I ask not only on behalf of these, but also on behalf of those who will believe in me through their word, 21that they may all be one. As you, Father, are in me and I am in you, may they also be in us, so that the world may believe that you have sent me. 22The glory that you have given me I have given them, so that they may be one, as we are one, 23I in them and you in me, that they may become completely one, so that the world may know that you have sent me and have loved them even as you have loved me. 24Father, I desire that those also, whom you have given me, may be with me where I am, to see my glory, which you have given me because you loved me before the foundation of the world. 25"Righteous Father, the world does not know you, but I know you; and these know that you have sent me. 26I made your name known to them, and I will make it known, so that the love with which you have loved me may be in them, and I in them."
SERMON: "Praying and Singing" The Reverend Michael Mansperger
AFFIRMATION OF FAITH: The Apostle's Creed
I believe in God the Father Almighty, Maker of heaven and earth, And in Jesus Christ his only Son our Lord; who was conceived by the Holy Ghost, born of the Virgin Mary, suffered under Pontius Pilate, was crucified, dead, and buried; he descended into hell; the third day he rose again from the dead; he ascended into heaven, and sits on the right hand of God the Father Almighty; from there he shall come to judge the quick and the dead. I believe in the Holy Ghost; the holy catholic church; the communion of saints; the forgiveness of sins; the resurrection of the body; and the life everlasting. Amen.
PRAYERS OF THE PEOPLE:
Dona Whitehouse, June Wright, Tom Miner, David King, Marilou Swenson, Fred and Ellen Hummel's daughter Cynthia and her family, Bob Harrod, Binnie Trimble, Ken Angotti, "Chickie" Johnson, Carla Chase, Donna Adams, Marilou Swenson's daughter – Beth Beringer, Ukraine, Afghanistan, Russian people, Ronnie Crain, Eddie Ruby, Jim Diefenderfer. Marilyn Brown, Norma Lewis, Doug and Muriel Maxwell, Dr. Curt and Nancy Hood, Linda Page, Marilyn Gabriel, Barbara Niepert, Dawn McDonald, Don Bates, Charlene Orletski, Bob and Diana Leipprandt, Mendi Boyle, Borders for our nation, Congress and the President, Mision Peniel and staff members Miguel Estrada and Ruth De Yoe. Medical workers, hospitals, nursing facilities, law enforcement officers and the military. Pam our mission co–worker. All those who have left for the summer and are enjoying different locations, churches and climates.
OFFERING OF OUR LIVES
*HYMN # 123 Jesus Christ Is Risen Today
THE SENDING
BENEDICTION Chaplain Richard Halverson's Blessing of the U.S. Senate
POSTLUDE "This is My Father's World" by Franklin Sheppard
Please remain seated and enjoy the postlude.
*The bold asterisks indicate that as we are able, we rise.
Coffee Hour is hosted by the Manspergers. Come share refreshments and conversation following worship!
Flowers today are given by Carol Taylor to honor her son Michael on his birthday.
Happy Birthday in May to: Linda Mansperger 8th, Ronnie Crain 12th, David King 12th, Nancy Hood 13th, Carla Chase 16th, Carol Paul 19th, Gayle Rivers 25th, Frederick Hummel 28th.
Beginning next Sunday on June 5 we will begin 'one sided' seating in the Sanctuary. Please sit together on the south side of the sanctuary (to the left as you face the pulpit). Session appreciates your cooperation for the summer months! Neighborhood Workshop to discuss a proposal by Santec Consulting Services to develop the property on north side of the church will be held Wednesday, June 1st at 6 P.M. at Fellowship Hall.
ONLINE DONATIONS
It is easy to give your donation to the church online. Just go to www.presbyteriancc.org on either the website or mobile phone.
Click on the heading "Giving"
This will bring you to the donation screen.
Click on the green button "Give your donations here"
Just fill in the boxes. You can choose where you want your donation to go and you can even designate your donation to be done every week, or every other week, etc.
It is very easy!!