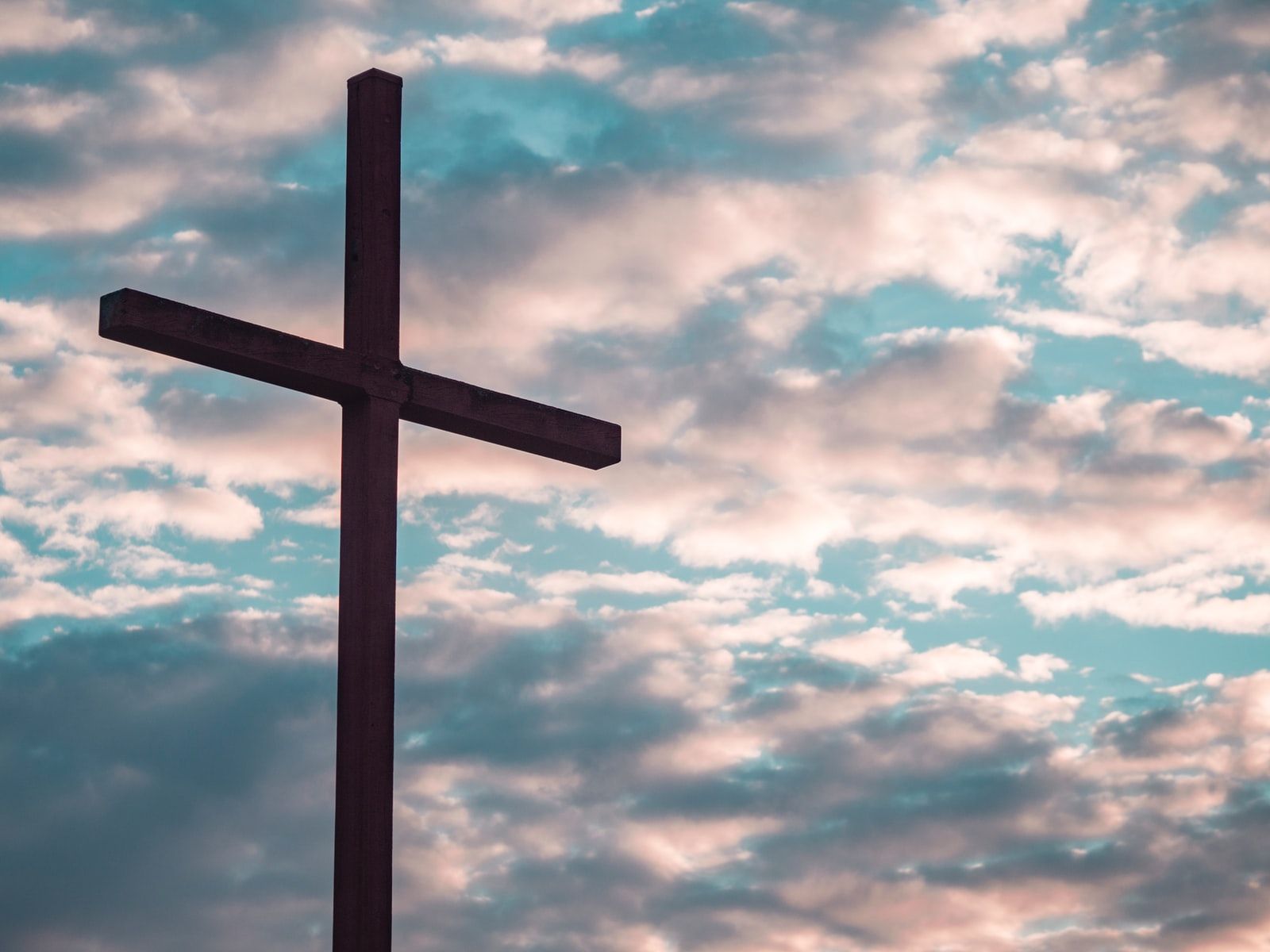 Celebration of Worship
Sunday June 20, 2021
Father's Day
PRELUDE: "This is My Father's World" F. Sheppard
WELCOME:
GATHERING SENTENCES Worship Leader: Frank Rich
One: The LORD is a stronghold for the oppressed, a stronghold in times of trouble. And those who know your name put their trust in you, for you, O LORD, have not forsaken those who seek you.
MANY: For you, O LORD, have made me glad by your work; at the works of your hands I sing for joy. How great are your works, O LORD! Your thoughts are very deep!
One: The dullard cannot know, the stupid cannot understand this: though the wicked sprout like grass and all evildoers flourish, they are doomed to destruction forever. For your enemies, O LORD, for your enemies shall perish; all evildoers shall be scattered.
MANY: The righteous flourish like the palm tree, and grow like a cedar in Lebanon.
One: They are planted in the house of the LORD; they flourish in the courts of our God.
All: In old age they still produce fruit; they are always green and full of sap, showing that the LORD is upright, he is my rock, and there is no unrighteousness in him. Psalm 9:9-20
HYMN: #260 A Mighty Fortress Is Our God
PRAYER OF ADORATION:
PRAYER OF CONFESSION: Merciful God, you pardon all who truly repent and turn to you. We humbly confess our sins and ask your mercy. We have not loved you with a pure heart, nor have we loved our neighbor as ourselves. We have not done justice, loved kindness, or walked humbly with you, our God. Have mercy on us, O God, in your loving-kindness. In your great compassion, cleanse us from our sin. Create in us a clean heart, O God, and renew a right spirit within us. Do not cast us from your presence or take your Holy Spirit from us. Restore to us the joy of your salvation and sustain us with your bountiful Spirit. Amen. (A Moment of Silence)
ASSURANCE OF PARDON:
THE WORD
HYMN 324 (verse 1) Open My Eyes That I May See
I Samuel 17:1a-11; 32-49 The Reverend Michael Mansperger
Second Reading:: 2 Corinthians 6:1-13 Frank Rich
As we work together with him, we urge you also not to accept the grace of God in vain. For he says,
'At an acceptable time I have listened to you, and on a day of salvation I have helped you.'
See, now is the acceptable time; see, now is the day of salvation! We are putting no obstacle in anyone's way, so that no fault may be found with our ministry, but as servants of God we have commended ourselves in every way: through great endurance, in afflictions, hardships, calamites, beatings, imprisonments, riots, labors, sleepless nights, hunger: by purity, knowledge, patience, kindness, holiness of spirit, genuine love, truthful speech, and the power of God; with the weapons of righteousness for the right hand and for the left; in honor and dishonor, in ill repute and good repute. We are treated as impostors, and yet are true; as unknown, and yet are well known; as dying, and see – we are alive; as punished, and yet not killed; as sorrowful, yet always rejoicing; as poor, yet making many rich; as having nothing, and yet possessing everything.
We have spoken frankly to you Corinthians; our heart is wide open to you. There is no restriction in our affections, but only in yours. In return – I speak as to children – open wide your hearts also.
Gospel Reading: Mark 4:35-41 Frank Rich
On that day when evening had come, he said to them, 'Let us go across to the other side.' And leaving the crowd behind, they took him with them in the boat, just as he was. Other boats were with him. A great gale arose, and waves beat into the boat, so that the boat was already being swamped. But he was in the stern, asleep on the cushion; and they woke him up and said to him, 'Teacher, do you not care that we are perishing? He woke up and rebuked the wind, and said to the sea, 'Peace! Be still!' Then the wind ceased, and there was a dead calm. He said to them, 'Why are you afraid? Have you still no faith?' And they were filled with great awe and said to one another, 'Who then is this, that even the wind and the sea obey him?'
SERMON: 'Who Is This?!" The Reverend Michael Mansperger
AFFIRMATION OF FAITH: In life and in death we belong to God. Through the grace of our Lord Jesus Christ, the love of God, and the communion of the Holy Spirit, we trust in the one triune God, the Holy One of Israel, whom alone we worship and serve.
We trust in Jesus Christ, fully human, fully God. Jesus proclaimed the reign of God: preaching good news to the poor and release to the captives, teaching by word and deed and blessing the children, healing the sick and binding up the brokenhearted, eating with outcasts, forgiving sinners, and calling all to repent and believe the gospel. Unjustly condemned for blasphemy and sedition, Jesus was crucified, suffering the depths of human pain and giving his life for the sins of the world. God raised this Jesus from the dead, vindicating his sinless life, breaking the power of sin and evil, delivering us from death to life eternal. With believers in every time and place, we rejoice that nothing in life or in death can separate us from the love of God in Christ Jesus our Lord. Amen.
PRAYERS OF THE PEOPLE:
Ronnie Crain, Anna Fox, Norma Lewis, Mary Owen, A.J. Krueger, Don Bates, Carla Chase, Mark Richmond, Lois Reed, Eleanor Griffith, Janet Squier, Linda Page , Marilou Swenson, Claire "Chickie" Johnson, Barbara O'Reilly, Dona Whitehouse, Tom Miner, Jim Diefenderfer. Marilyn Brown, June Wright; Gail Heins, Doug and Muriel Maxwell, Binnie Trimble, the Hummel's daughter Cynthia, Marilyn Gabriel, David King, Curt and Nancy Hood, Carol and Harold Paul. The nominating Committee. Our nation. Celebrating vaccinations and antibody treatments. The Laurel Civic Association in Nokomis. Mision Peniel. Jaqueline Collins, Memorial Service, Fri. July 2, 12:30 to 2:30 P.M. Park East.
Dawn McDonald, new address: Middleton, 1500 Waver Drive, Granville, OH 43023. She has moved to be closer to her daughter. Don Bates, new address: 9445 Grange N. E., Rockford, MI 49341.
OFFERING PLATES AVAILABLE
OFFERTORY: Dr. Danny Zirpoli
HYMN: # 341 Blessed Assurance, Jesus Is Mine!
BENEDICTION:
POSTLUDE: "One Day at a Time Sweet Jesus" M. Wilkins
Announcements:
In an attempt to provide security for e mail to and from the church, please change the church's e mail address in your address book to the following: pcc@presbyteriancc.org
Thank you for making this change, it will help all of us in the age of internet.
Happy Birthday in June to: Minerva Rolli who celebrated her 96th birthday on June 18th.
If you would like a friend to see and hear this worship service simply go to:
www.presbyteriancc.org click on the website and follow the link to Worship services where you can and others can follow online the previous services. To worship with us on Sunday morning go to Facebook and search Presbyterian Church of the Covenant, Sarasota and share worship there.
Mark your calendar for Friday, August 20, 5:30 p.m. in Fellowship Hall! We will be taking reservations for a gathering to hear how our stewardship is supporting Christ's mission with university students on the other side of the world. Following dinner by Daryl's Bar B Que we will visit, listen and learn how Covenant makes a difference in the lives of others with our friend and mission coworker Pam. See you then!
Please make a plan to join us in the Fellowship Hall for Coffee Hour following worship. It will be simple fare of coffee and tea with individually packaged goodies. If you would choose to host a future coffee hour this summer please sign up on the sheet outside the Office.
The Presbyterian Church of The Covenant began worship on Sunday morning July 9, 1967. On Sunday July 4th we will have a red, white and blue anniversary meal in the Fellowship Hall after worship. Please mark your calendar – menu will be out of this world wonderful!
A new Church Directory 2021 has been printed and is available in the narthex on the side table.
Knit & Sew will be on vacation from Tuesday, June 29th thru July 27th and will resume on Tuesday, August 3rd, 9 A.M. – 11 A.M.